Insert Coin's Sonic & Eggman Tees Available Now Worldwide
Wear your Sonic pride in these cool t-shirts from Insert Coin Clothing, on sale for international shipping.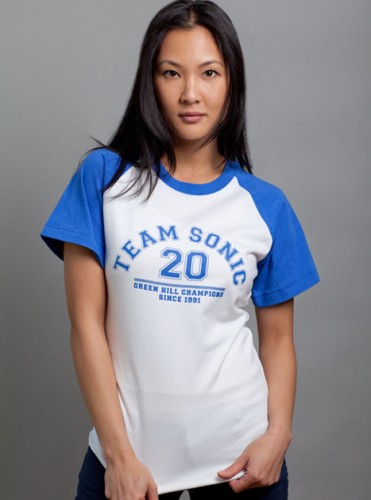 For the fashionable fan of Sega's blue blur, Sonic the Hedgehog, comes two snappy tees that can be worn in any casual situation. And they happen to be available right at the nick of time, as this year Sonic celebrates his 20th birthday with the release of Sonic Generations coming in November.
Brought to you by Insert Coin Clothing, a purveyor of fine-looking gaming centric clothing, these officially licensed Sonic t-shirts, purchasable in either men or women sizes, are stylized in two awesome ways. Above is the "Team Sonic" shirt, which is painted in a bright blue and takes on a cool varsity feel that loudly notes 20 years of being number one in the Green Hill hood for our pal Sonic.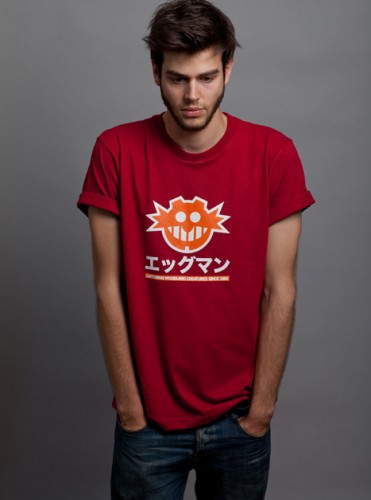 Don't forget about that wily round-mound scientist Dr. Eggman (Robotnik what have you), his tee has a unique flare of its own. A more darker one yes, but with an Eggman Industries logo, in Japanese in case you're wondering, this t-shirt is as every bit stylish as it's Sonic counterpart. How so? Well it's already sold out of it's initial batch.
Thankfully, Insert Coin has announced that a second shipment of "Eggman" tees is on it's way online. So fear not likely buyers. But geeze, I can't imagine how they could of sold out that quickly, considering the hefty $40 price tag for each (free shipping though.) Must of had Kevin Butler selling them or something, that can only explain it.
Via: Insert Coin Clothing