InFamous: Second Son Sells 1 Million Copies Worldwide
The first big release for the PlayStation 4 gets some big news.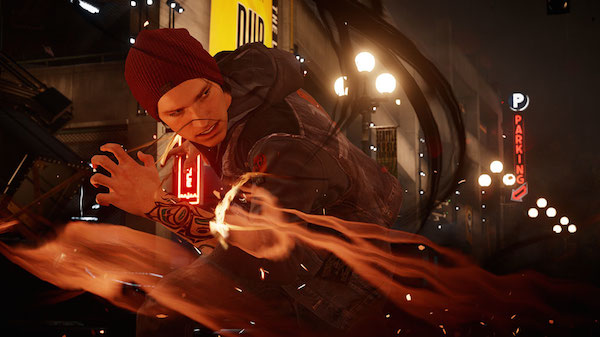 Major congrats to the team from Bellevue, Washington, Sucker Punch Productions. Beyond the many well deserved accolades for inFamous: Second Son, the studio can now be proud of another impressive milestone that was proclaimed this week.
Thursday morning, Sony Computer Entertainment Europe announced the PlayStation 4 exclusive had sold over 1 million copies worldwide since the nine days after its release, March 21. Be assured, Sony confirmed the number above accounts for both retail and digital. What's most impressive about that nice figure, is that it makes Second Son the fastest selling game in the inFamous serious.
That alone is a big accomplishment for Sucker Punch, who started out making video games starring cartoon raccoons (not that that's a bad thing) and has now established themselves as one of SCE's premier studios. Hopefully, with this success under their belt it means their next game will be something amazingly fresh – with how damn pretty Second Son is, it's sure to be a looker in the graphics department.
Right now inFamous: Second Son for the PlayStation 4 can be found in stores or through the PlayStation Store, and comes with a gracious amount of free DLC, including the Paper Trail add-on content. As a part of a six-week episodic storyline, this DLC introduces a new side-story centered around the mysterious background of the militaristic D.U.P., along with host of new, super-powered fueled missions to enjoy.
Be social! Follow Ps3 Maven on Facebook and Twitter, and read more related stories at https://www.facebook.com/PS3Maven and https://twitter.com/ps3maven.