New Hori Pad 3 Pro Contoller Has Rotating D-pad
Introducing the Hori Pad 3 Pro, a new controller for your PlayStation 3 that has a cool rotating d-pad.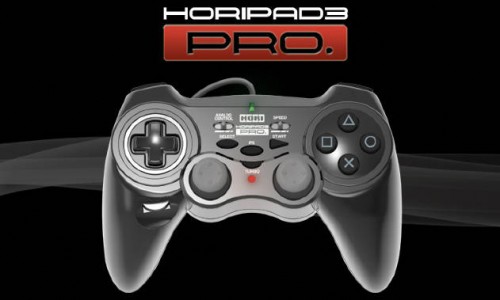 When not creating pro-level fighting sticks for use in either Street Fighter or Soul Calibur, gaming-accessory maker Hori also dabbles in the realm of vanilla twin-analog stick controllers too. And after a mysterious countdown on their Japanese website hit all zeros, the company revealed a new new peripheral specifically for the PlayStation 3.
A PlayStation 3 controller. Wait, wait! Now before you turn to the comments section below and get out your virtual tomatoes to throw at me — just hear me out. Hori's new PlayStation 3 controller may seem like another needless videogame accessory about to jump into the already largely-crowded videogame accessory heap, but it's actually quite different from the rest.



Hori's new PlayStation 3 peripheral — called by the way the Hori Pad 3 Pro — takes some interesting new "twists" and turns to the design of Sony's standard DualShock 3 by letting users adjust certain features to the controller. Features such as the d-pad and the analog sticks, where in the case of the d-pad, you can rotate it to provide the most comfortable position to meet your finger's needs.
As for the analog sticks, the Hori Pad 3 Pro allows for customizable analog stick sensitivity from options normal, narrow and wide. There's also three levels of turbo fire with a quick activation button on the back of the controller that should come in handy for something… I dunno.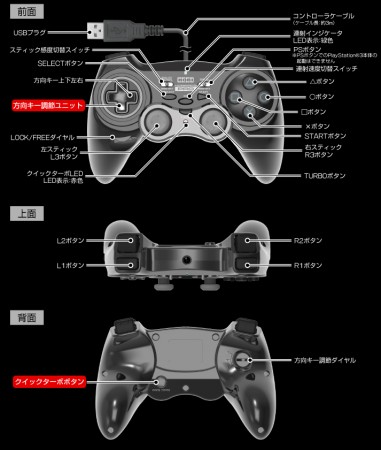 Much like how Sony's own controller come in different colors, so will the Hori Pad 3 Pro — three colors to be exact — in red, blue, and of course standard black. And while they might not be completely wireless like the DualShock 3, the idea of being able to perfectly adjust certain parts on a controller to be a comfortable experience for your hands, sounds pretty sweet in my book.
The Hori Pad 3 Pro won't be available until July 21 in Japan — but it's very likely that you'll soon be able to pick one up once they hit Amazon, as they often do for other products from Hori.
Via: Andriasang