Guacamelee!'s El Diablo's Domain DLC Coming Out Tomorrow On PSN
For those gamers who just can't have enough of Juan and his epic adventure, Drinkbox comes to the rescue with extra DLC featuring new costumes and areas to explore.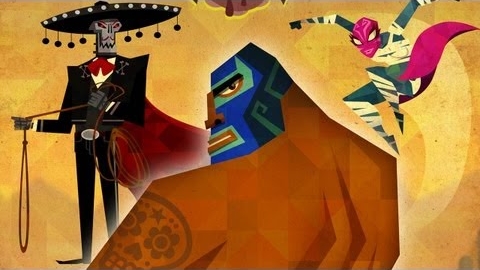 We all thought Drinkbox's Guacamelee! was brilliant, albeit short. Luckily, a fix of sorts is coming in the form of DLC that, finally, looks like it will give players some extra stuff to do in the game. Previous DLC had been cosmetic, and only added a couple costumes that affected gameplay in one way or the other, but didn't really change the core game. This time, though, we get 17 new areas to explore, puzzles to solve, and new and more walls with spikes to get ourselves killed. That's exactly what we wanted! You can see a video previewing some content courtesy of the Gamespot team just below these lines.
El Diablo's Domain releases tomorrow on PSN, and will be available for both the PS3 and PS Vita incarnations of the game for $2.99 for American players, and £2 and €2.50 respectively for Europeans. Be warmed, though! It looks like if you get this DLC, you'll have to get ready to rage at the hardest puzzles yet! And we wouldn't want it any other way.
Read more stories at PSN Wallet Allows Mobile Top-Ups, Means Big Things for Gamers and Is Assassin's Creed in a Sequel Crisis?.