Capcom Characters Pre Paid Visa Cards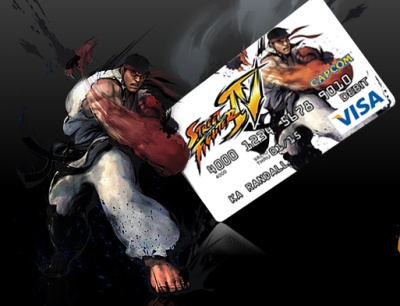 Here is something that would please Capcom fans. Visa and Capcom have unveiled the Capcom Unity Visa® Prepaid Card which is specially designed for gamers. It provides the user with unbelievable discounts, purchasing power, gaming offers, cash-back rewards, and exclusive membership for Capcom Unity.
This is however not a credit card and is a prepaid card which means you would need to load with money or cash like you would with a checking account. You would also not have those annoying "Oops" fees and you will have the convenience of electronic money which could be used online as well. In fact wherever you see the Visa logo mentioned, you could use the Capcom Unity Visa® Prepaid Card.
You can have a number of gaming characters featured on your card and the card also features different gaming titles as well. If you get tired of the character you have on the card, you have the option of 'retiring' it which means after 30 days you can request for a new card with a different design but with the same account. You can find characters from Street Fighter 4, Lara Croft to name a couple.
Users will receive a discount of 15% on any game or product purchased from the Capcom online store. The flexibility this prepaid card provides will make sure it is going to be a hot among all gamers especially those who still cannot get a credit card due to age restrictions.