Blanka Clay Figure is Abominable Street Fighter Art
Abominable is the right word that best describes this small clay figurine of the most "wild" character from the Street Fighter series named Blanka. The green cute monster is shown with gnarl on his face depicting the feral savage that he is. The body is kinda covered in "dopey" blood, which is shown to cover the left shoulder, the left hand and the mouth of the figurine. The hand cuffs with tattered pieces of steel chain show how ferocious this beast is and add to the charm of the figure.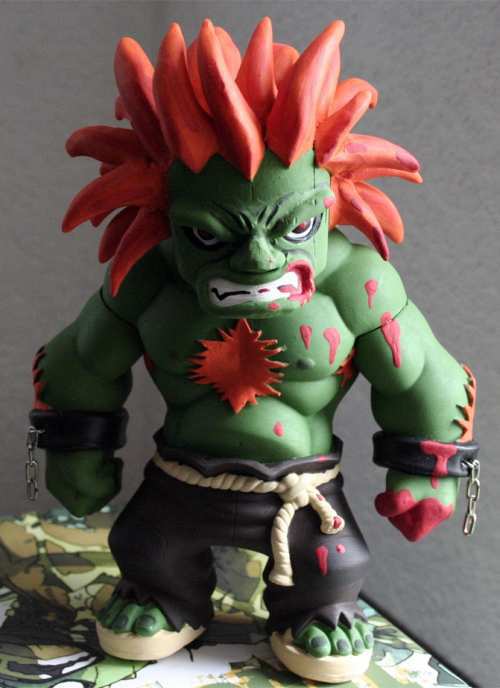 The clay model is highly detailed, even with the orange hair in the armpits and on the chest. Even the curves on the face, the biceps, and the chest are quite visible marking the great physical strength that the character exhibits in the game. The perfect hairdo sets this model apart from others. But, something that really amazes me is the eyes; man, they are quite perfectly made and the angst in them is clearly evident. All in all, this piece of art can be quite a fancy collectible if sold in the market, and it will also ensure a better recognition to the creator of this figure called Avatar 666.
For more Street Fighter stuffs you could check out the Street Fighter Mighty Muggs Figure Set and the Street Fighter 4 Ps3 controller gallery.
Via: VinylesChilies