'Ultimate Marvel vs. Capcom 3' Nov. 15, Character List Leaked
Spoilers ahead for the long rumored update to Marvel vs. Capcom 3 coming November 15 to North America, as the cast of new fighters has been leaked on the web.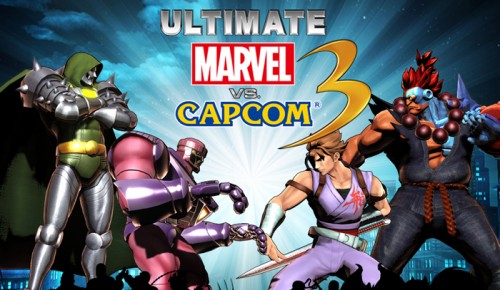 With the world's largest comic-book gathering, Comic-Con 2011, in mere days, it seems that a giant chess-piece in Capcom's bag has just been revealed, perhaps a little too easily to suspect that it might of been on purpose. Yet whatever sly tricks are being played, we now know about the existence of  Ultimate Marvel vs. Capcom 3.
Taking the same route of Super Street Fighter IV, this version of the 2D side-scrolling warfare between two fictional media giants, Capcom & Marvel, is receiving some new trappings in a new retail package coming November 15 to retails in North America. This entails, of course, an updated roster of fighters — adding with it 12 new combatants, including Ghost Rider, Hawkeye, Phoenix Wright and the long-awaited return of a huge fan favorite, Strider Hiryū.
The new full roster to Ultimate Marvel vs. Capcom 3, pushing it to 50 overall, includes:
Capcom
Strider – Strider, obviously
Firebrand – Ghost 'n Goblins
Vergil – Devil May Cry
Frank West – Dead Rising
Phoenix Wright – Phoenix Wright: Ace Attorney
Nemesis – Resident Evil
Marvel
Ghost Rider
Dr Strange
Nova –
Rocket Raccoon
Hawkeye
Iron Fist
Re-balanced gameplay (which was reportedly pretty bad in the original,) 8 new stages, improved online performance along with other new modes and enhancements, like Spectator Mode, which allows players to watch live online matches, will also complete the full "ultimate" package of Ultimate Marvel vs. Capcom 3 in mid November.
After you're done kicking yourself and cursing at Capcom for picking up a now useless copy of regular Marvel vs. Capcom 3 back in March, how about you check out the new batch of downloads for the PlayStation Network, which include the indie puzzler Limbo and more.
Via: Joystiq