SSX Trailer Shows Off New Features, Online Gameplay
A brief look at new gameplay, online functionality, and more in EA Sports' upcoming SSX.


SSX didn't receive a loud roar of applause from gamers when it was first revealed at the 2010 Spike Video Game Awards. No, if I can recall correctly, the game was met almost universally with befuddlement and outrage at the initial darker, Call of Duty-esque tone EA Sports was presumably taking with their popular snowboarding series.
And easily so. SSX has, since its PlayStation 2 origins, has always been about crazy surreal courses, cool reckless characters, and amazingly arcade gameplay with snowboard tricks. What was shown then under the working title of "SSX: Deadly Descents," seemed to be a total polar — and quite honestly – boring opposite of what previous titles in the SSX series are known and loved for.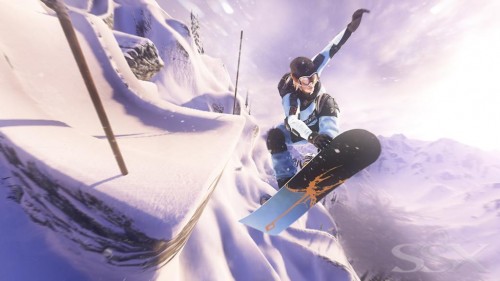 Call it a case of putting the wrong foot forward then, because the months after the disappointing wave of first impressions and loss of the Deadly Descents name, footage of SSX appeared closer to its brightly-colored stylings. And thank the mighty gaming gods for that, because the world needs high-flying extreme snowboarding the only way SSX can provide.
While keeping true to its wild roots, including bring back the combo trick system of yore (allowing the build-up of trick points,) SSX does make room for some new additions. Every track in the game is inspired by real world locals on Earth, such as the Himalayas, that through the talents of EA Sports, reach new heights here; in fact some mountain ranges are only reachable by helicopters (also a new addition to the game.)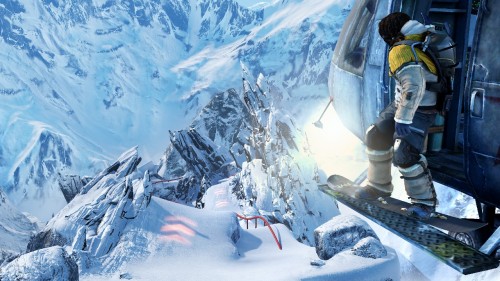 As you'll soon see in the new video below, SSX's online component will allow up to 100,000 players to compete across the globe and will pull in a fellow gamer's ghost run data with the Ridernet system, so that players can try to best their previous time mark.
Booting up in January 3, 2012, SSX is shaping up ice cool for its PlayStation 3 debut. I for one can not wait. I also can't wait for the line-up of near launch games for the PlayStation Vita, and if you click this link, you can see an hearty buffet of them after the jump.
Via: EGMNOW