Rayman Legends' 28 Missing Levels Released on PS Vita
28 levels, all left out of the PlayStation Vita version of Ubisoft's animated platformer, Rayman Legends, have no been offered as a free download from Ubisoft.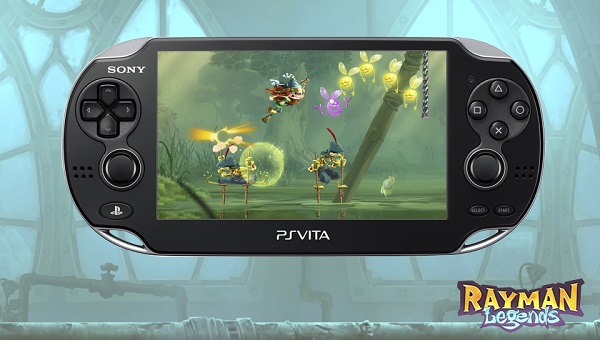 There's little doubt to critics that the PlayStation Vita, the handheld predecessor to Sony's other mobile gaming device, the PSP, is an example of portable gaming quality, bringing all of the features you'd want from a smartphone: online connectivity via Wi-Fi and 3G, a handy collection of apps and touch-based controls, plus a roster of games that have both graphical and gameplay excellence, making good use of the console's OLED screen. The problem with releasing games to such a well-made platform is that it can be difficult to optimise everything for it, which is why there was such an outcry from gamers when Ubisoft, the makers of Rayman Legends, failed to include the Invasion Mode, leaving out over two dozen levels.
Thankfully, Ubisoft have now backtracked, making amends for leaving out a sizeable chunk of gameplay, by doing just what PS Vita playing gamers wanted – for that gameplay to be included once again. Specifically, Rayman Legends' 'Invasion Mode' brought all of the game's other levels together, remixing them and making them more difficult, bringing more longevity to the title and being responsible for the bulk of Rayman Legends' replayability factor. Changing layouts and and enemies in these levels, Ubisoft have now released all 28 levels, as a free download no less, via the PlayStation Store.
Considering that Ubisoft have yet to offer an explanation as to why the mode was missing from the PS Vita version game in the first place, those looking forward to Rayman Legends next-gen outing (it's planned for a 2014 release on both PS4 and Xbox One), fans and critics alike are right to be worried that a similar omission may be made there too. However, now that Ubisoft have acknowledged their mistake, we're unlikely to see them make a misstep like this again.
We'll keep you posted once we know more.
Source: Eurogamer
Read more on ps3maven,  Ps3Maven's PlayStation Black Friday Deals Guide, Rayman Legends to Be Released on PS4 in February