PS3 Skin Sticker to Jive Up Your Console
PS3, the hi-definition blu-ray player-cum-gaming console is hottest pick of the season for gamers like you. Although, high in functions, this goodie will set you back by almost $500. Then comes in the accessories which include a HDMI cable and all, which further set you back by another $50-60. But, you still find your priced possession a little incomplete.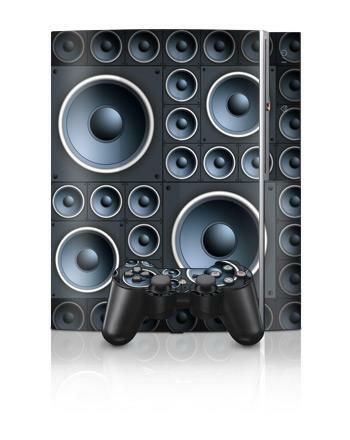 Then PS3 mods and skins come to your mind, but, alas! those coolPS3  skins are financially quite out of your reach, aren't they. It is in such times, that the humble old technique of using stickers comes to us, and for freaks like me who are really into music, this sticker here is something that they will relish. Whats more?, this vinyl sticker decorates the console from outside, meaning it can't and won't hamper with the warranty tag. The sticker is all black with blue hues and bass speakers painted all over. The console sticker is available for $14.99, which I think is quite reasonable considering it jives up a $500 biggie. Additional controller stickers are available for $4 a piece. If you are low on funds but, still wanna make your console a star, then, go for it.