PlayStation Vita 2000 Model Unboxing Video
Get a sneak peak at the next iteration of Sony's portable, available now in Japan, with this unboxing video.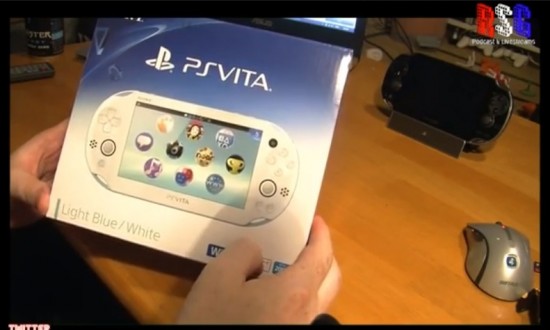 While North America and Europe waits to hear about release plans for the PlayStation Vita 2000 model, the new Sony portable just had its Japanese retail premier on Thursday (October 10.) Giving us one of the first of many unboxing videos that is sure to come following its launch, are expat podcasters living in Japan, RedSunGamer.
The unboxing extravaganza is spread out through eight videos, and for people interested in this latest iteration of the PS Vita in the hopefully near future, RedSunGamer does a bang-up job of showing its every aspect; they even do comparisons between the 2000 model and its older PS Vita brother, which you'll still be able to buy until Sony says otherwise.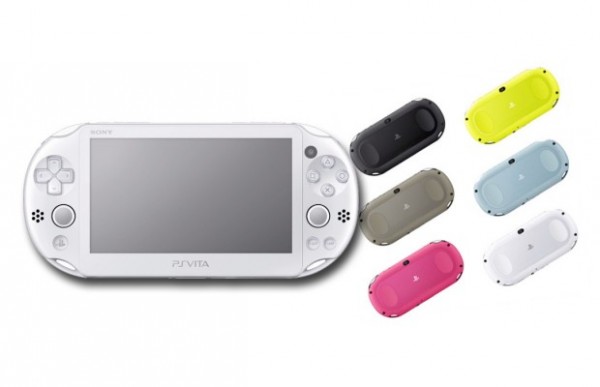 Out of the six stylish color schemes available for the new PS Vita in Japan, our video host picked up the white and blue option (the blue is painted on the bottom half.) In fact, I've seen a few people on Twitter mention picking that exact combination – people with very good taste, I'd say. Too bad the chances us outsiders will be getting anything but black is probably low.
There are better things to get worked up about than hardware colors though. Being thinner, lighter, and more battery efficient (with an additional hour of battery life) are certainly pluses, and from RedSunGamer's videos that seems to be the case. But don't take my word for it, watch below as the PS Vita 2000 gets a proper examination.
Now, that's only the first video out of eight. If you head over to RedSunGamer's YouTube channel, you can see the rest of the PS Vita unboxing. One video even has a side-by-side screen comparison; spoilers, the OLED screen is still better (in contrast) than the LCD that is replaced in the 2000 model. Can't win them all, I suppose.
Be sure to stay around for more PlayStation news, like the PlayStation 4 app for smartphones or the 5 games we'd love to see on the PS4, right here on PS3Maven.