PlayStation Stars Say Thank You To The Players
Sony's latest PlayStation 3 ad gives a appreciative shout-out to the gamers that play their games from the heroes/heroines themselves.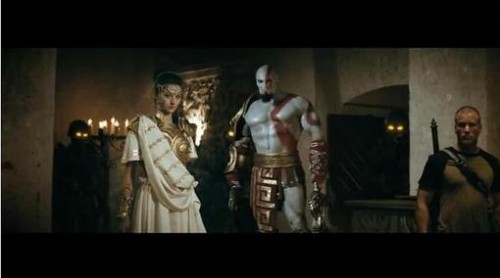 Videogames normally place users in the roles of heroes (or heroines what have you) crusading against insurmountable odds, saving the kingdom from a terrible oppressor or fighting to get what was once theirs. But really, when you think about it, aren't the users the true heroes?
Without the player picking up the controller and putting the many time-burning hours into those games there would be no good guys winning the battle, no princess to be saved, and certainly no happy ending. I doubt I'm the only one who thinks this, in fact and as the reason for this post, Sony has picked up on this idea in an awesome video ad.
Appearing in one brilliant video to say thanks to you, the player, are the all-stars from some of your favorite titles on the PlayStation 3, with cameos by Uncharted 3's Nathan Drake and God of War's Kratos, just name an awesome few. As Sony commercials go, and they've been quite flippin' sweet I have to say, this one has to be their best, check it out!
Don't for get to also check the latest update to the PlayStation Store, in this week's PlayStation Network Releases for the first week in October.
Via: PlayStation Channel