New PS3 Remote Controller Coming Late October
Sony is releasing a new slightly improved version of their official PS3 remote in the next couple of weeks.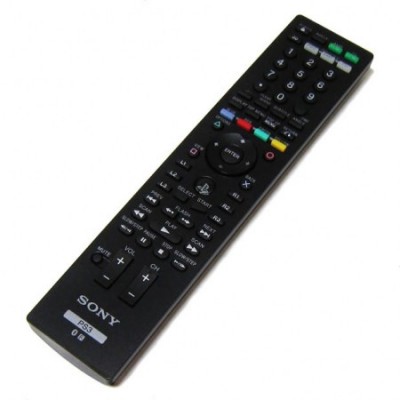 Around in March, Sony shipped out in Japan two new PlayStation 3 related items, an attractive "satin silver" PlayStation 3 console and an updated version of its official PlayStation 3 remote controller. Well my happy guests, take a good guess which one is slated to come out here in the States later this month?
If you guessed the satin silver PlayStation 3 – you'd be wrong. Although, I will give you points based on style. Being one of the very few nerds who appreciates a little splash of flavor to his electronics, that is one slick piece of gaming machinary. Nom, nom, nom satin silver PS3… uh, excuse me.
Now if you picked the PS3 remote, obviously you picked the right choice.

Late in October Sony will release the new revision to its PS3 remote control peripheral in North America, a device that easily syncs commands over your PlayStation 3, television, and Sony brand amplifiers. The remote also now works with Netflix – and possibly with other video streaming services like DirecTV's NFL Sunday Ticket and Video Unlimited . As for price, seeing how the old version went for around $30, I can't see how this one won't be any different.
Oh and while we are on the subject of Sony products, the company just recently unveiled the official box for the PlayStation Vita, along with an informative list of some of the launch day apps that will be on the portable gaming system from the start.
Via: Joystiq