PlayStation Network Releases: August 16th, Medal Of Honor Frontline, Breath Of Fire IV
Medal of Honor: Frontline and Breath of Fire IV debut on the PlayStation Store, along with much new digital content in this week's PlayStation Network update.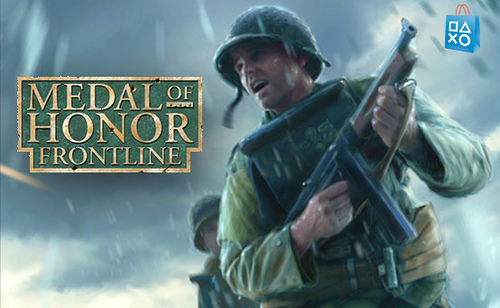 It's World War II and you must fight across war-torn Europe as Lt. Jimmy Patterson in Medal of Honor: Frontline — a 2002 title in Electronic Art's popular first-person shooter series that out of the whole bunch, still stands as the clear winner among the majority of gamers. Frontline returns yet again with this PSN release though, as a high-definition remasted edition that keeps the solid gameplay of the original, but adds a current generation shine.
Meanwhile, no such shine is being put towards PSOne Classic Breath of Fire IV, not that it needs it to be honest. It might have little creases  around it's presentation (it is a PlayStation One game mind you,) but this Capcom game still looks as charming as ever in the visual department. And it's also a pretty solid Japanese role-playing game for six bucks, so what much else can you ask for? (Don't answer that.)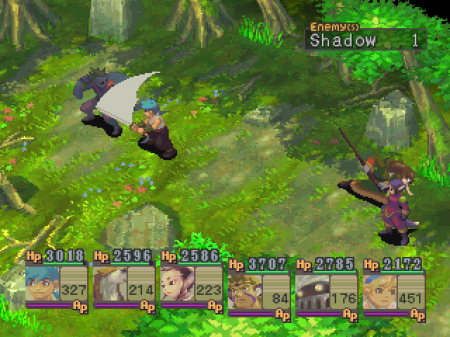 I do hope you remember about last week's PlayStation 3 firmware update v3.70. It's since gone live and added automatic online game-save and trophy sync support to PlayStation Plus subscribers. If you've yet to downloaded the update up till now– well, you know the drill sadly. The long watching the download bar creep inch by inch to 100% drill. Thankfully your patience will be greatly rewarded with all the hot stuff currently inside the PlayStation Store.
– PlayStation 3 –
Updates
Disgaea 3: Absence of Justice Adell Dlc – Sale (PS3) (now $0.99, original price $1.99)
Disgaea 3: Absence of Justice Hanako Dlc – Sale (PS3) (now $0.99, original price $1.99)
Disgaea 3: Absence of Justice Disgaea 2 Character Pack – Sale (PS3) (now $2.49, original price $4.99)
Disgaea 3: Absence Of Justice Defender Of Earth Set – Sale (PS3) (now $2.99, original price $5.99)
Disgaea 3: Absence Of Justice Class World Command Attack – Sale (PS3) (now $1.99, original price $3.99)
Disgaea 3: Absence Of Justice Demon & Detective Set – Sale (PS3) (now $1.99, original price $3.99)
Disgaea 3: Absence Of Justice Disgaea 2 Sacrebleu Set – Sale (PS3) (now $2.99, original price $5.99)
Disgaea 3: Absence Of Justice Gordon – Sale (PS3) (now $0.99, original price $1.99)
Disgaea 3: Absence Of Justice Jennifer – Sale (PS3) (now $0.99, original price $1.99)
Disgaea 3: Absence Of Justice Kogure – Sale (PS3) (now $0.99, original price $1.99)
Disgaea 3: Absence Of Justice: Action Prinny – Sale (PS3) (now $0.99, original price 1.99)
Disgaea 3: Absence Of Justice: Curtis – Sale (PS3) (now $0.99, original price $1.99)
Disgaea 3: Absence Of Justice: Fake Heroes Set – Sale (PS3) (now $1.99, original price $3.99)
Disgaea 3: Absence Of Justice: Gig – Sale (PS3) (now $0.99, original price $1.99)
Disgaea 3: Absence Of Justice: Raspberyl Chap 1-4 – Sale (PS3) (now $5.99, original price $11.99)
Disgaea 3: Absence Of Justice: Raspberyl Chap.1 – Sale (PS3) (now $1.49, original price $2.99)
Disgaea 3: Absence Of Justice: Raspberyl Chap.2 – Sale (PS3) (now $1.49, original price $2.99)
Disgaea 3: Absence Of Justice: Raspberyl Chap.3 – Sale (PS3) (now $1.49, original price $2.99)
Disgaea 3: Absence Of Justice: Raspberyl Chap.4 – Sale (PS3) (now $1.49, original price $2.99)
Disgaea 3: Absence Of Justice: Soul Nomad Set – Sale (PS3) (now $1.99, original price $2.99)
Disgaea 3: Absence of Justice Makai Kingdom Main Character Pack – Sale (PS3) (now $1.99, original price $3.99
Pocket Fighter – Psone Classic – Sale (PS3) (now $2.99, original price $5.99)
Super Puzzle Fighter Ii Turbo – Sale (PS3) (now $4.99, original price $9.99)
Ricochet Hd – Sale (PS3) (now $4.99, original price $9.99)
Games
Medal Of Honor Frontline ($14.99)
BREATH OF FIRE IV ($5.99)
Game Demos
Driver: San Francisco – Multiplayer Demo
Add-Ons
LittleBigPlanet 2 Toy Story 2 Costume Pack ($5.99)
LittleBigPlanet 2 Costumes (x4) ($1.99 each)
Dynasty Warriors Gundam 3 – Missions 07 – 09 ($0.99 each)
Dynasty Warriors 7 – Costume Pack 3 ($0.99)
Dynasty Warriors 7 – New Stage and BGM Pack 2 ($2.99)
Dynasty Warriors 7 – Stage Pack 2 ($3.99)
Dynasty Warriors 7 – Weapon Rank Pack 1 ($1.99)
inFAMOUS 2 – Various add ons and packs (x15) ($0.99 – $2.99)
Rock Band 3
"Dead Again" – Possible Oscar ($1.99)
"Froggy's Lament" – Buckner & Garcia ($1.99)
"Hyperspace" – Buckner & Garcia ($1.99)
"Mousetrap" – Buckner & Garcia ($1.99)
"Pac-Man Fever" – Buckner & Garcia ($1.99)
Rock Band Network V2.0
Yoostar 2 – Various Scenes (x11) (Free – $1.99)
Videos (Free)
El Shaddai E3 Trailer
Swarm Trailer
Sega Rally Online Arcade Launch Trailer
Assassin's Creed Revelations SP Walkthrough Trailer
PS3 Themes
Section 8: Prejudice (free)
Castlevania The Dracula X Chronicles Theme ($1.99)
Black Star Dynamic Theme ($2.99)
Gaze 2 Static Theme ($1.99)
Wendy Premium Theme 4 ($2.99)
Food Frenzy: Apples Dynamic Theme ($2.99)
Food Frenzy: Cake Dynamic Theme ($2.99)
Food Frenzy: Chocolate Dynamic Theme ($2.99)
Food Frenzy: Grapes Dynamic Theme ($2.99)
Food Frenzy: Lolli Dynamic Theme ($2.99)
Food Frenzy: Strawberry Dynamic Theme ($2.99)
Skulls Static Theme ($1.49)
Fish Static Theme ($1.49)
– PlayStation Plus –
Discounts
Worms 2: Armageddon Puzzle Pack – 20% off
Worms 2: Armageddon Forts Pack – 20 % off
Breath of Fire IV PSN Avatar Bundle, $0.99
– PlayStation Portable –
PSP minis
Gamocracy One : Legend Of Robot ($3.99)
Omg-Z! ($3.49)
Dr. Maybee And The Adventures Of Scarygirl ($3.99)
Themes
Wendy PSP Theme 8 ($1.99)
Wendy PSP Theme 9 ($1.99
Wendy PSP Theme 10 ($1.99)
Via: PlayStation Blog