New PlayStation 3 Super Slim Model Straight From Tokyo Game Show
Sony brought forward a new version of their PlayStation 3 system at this year's Tokyo Game Show. This model was dubbed "PlayStation 3 Super Slim".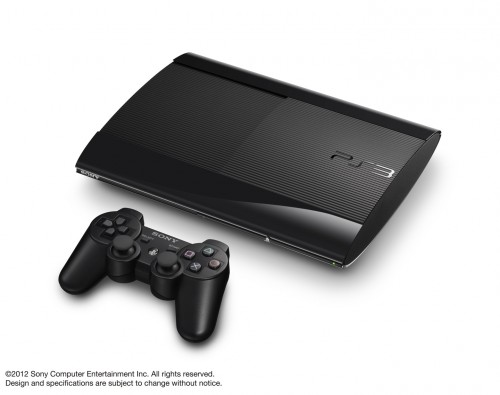 Long gone are the days where the PS3 was a monster taking up half of your living-room (okay… that's an overstatement).  The new redesign introduced by Sony, and aptly called "PlayStation 3 Super Slim" is the sleekest, sexiest looking PS3 to date.
The change in size is akin to that of the "phat" model (the original one) to the "slim" version from 2009. This new model is barely bigger than the PlayStation 2 console we've come to love and miss so much. To put it in Sony's accurate numbers, this version of the PS3 is 25% slimmer than before, which is amazing. How did they fit so much technology in such a small space?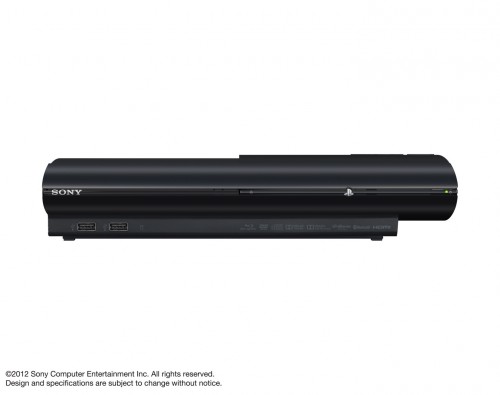 The PlayStation 3 Super Slim will be arriving on store shelves September 25 in North America, just a couple days away from today. This is the third, and possibly final redesign of the popular console before we start hearing of the eventual PlayStation 4, or whatever its name might end up being. There will be two SKUs avalable, one featuring a 250GB hard drive for $249USD, and a 500GB version out on October 30 for $299USD. Sadly, this doesn't mean the previous versions will go down in price.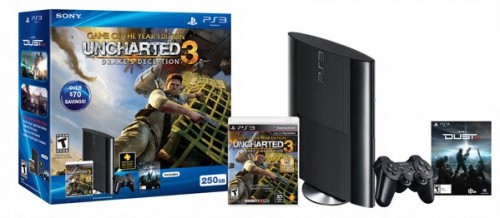 An interesting detail, though, is that Sony is preparing a new PS3 bundle to top this news which will make gamers happy: a bundle with a copy of Uncharted 3: Game of the Year Edition, plus a $30 voucher for Dust 514, the free-to-play FPS. Also, rumors hint at an eventual Assassin's Creed 3 bundle, just in case the cinematic and over-the-top style of Uncharted 3 isn't your thing (allow us to say we think you'd be crazy to pass on it, though).
We have some other cool news and features for you at The Borderlands Universe Is Back In Borderlands 2! and A Portable PS3?! Sort Of, Thanks To Android.