GI Joe Rise of Cobra PS3 Trailer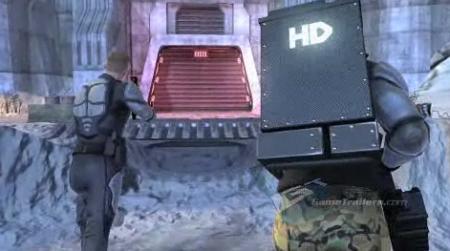 Most of us grew up playing with G.I Joe tv show and toys and those of us who loved the toys can now play the game on a PS3 thanks to EA. EA has unveiled the trailer for the G.I Joe: Rise of Cobra game and the scenes look pretty violent. What's more, it even comes with a content warning suggesting the good old G.I. Joe is back with vengeance with a lot of action and violence.
The game revolves around changing times and the influence of evil powers. If these are not controlled, the world will never be the same again. The game points towards a catastrophic situation which needs to be handled deftly by the player as "the stakes are too high". The game is set to be released in the Summer of 2009 which is just a couple of months away.
The game trailer looks interesting with a lot of weapons and action and I am sure it is going to be one helluva title. With a lot of tank and warfare, the trailer beckons a new hero to emerge on order to save the world. What I particularly like about what could be seen in the trailer is that the gameplay seems really captivating and everything seems to move in a brisk fashion, leaving no time for tardy playing.