Devil May Cry & Ninja Theory Are Back!
It has been a couple years since we last saw Dante and the Devil May Cry universe, and now we get a new interpretation of it by the Ninja Theory team, but does it hold up to the memories?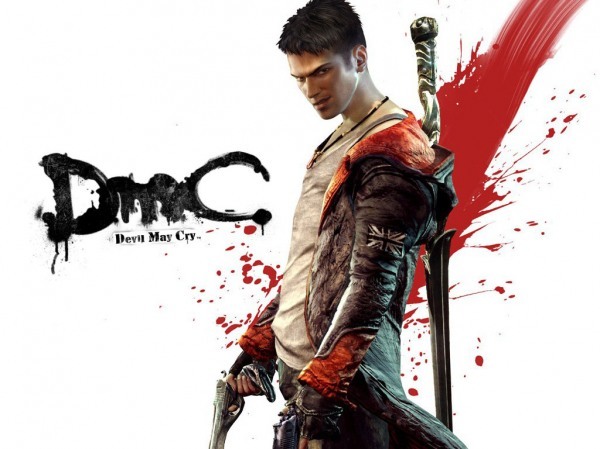 We are glad to inform that, despite all the negative flak the game got during development, Devil May Cry turned out to be a great Hack N Slash. This is not a sequel to the Devil May Cry series by Capcom, but instead a re-imagination done by the Ninja Theory team, who decided to start from scratch. Let's be frank for a minute now, DMC was one of those franchises that had been frozen in time (DMC4 was one of the most underwhelming games of the current generation, not because it was bad but because we expected so much more), and a kick in the butt like this is exactly what it needed. Now, with some renewed energy, the result is quite interesting, and different from the comfort zone DMC had created for itself.
First of all, this game ditches the "gothic" theme for the most part, and instead of castles we get urban environments that get destroyed, floating platforms creating a limbo-esque scenarios the player can travel and fast-paced action that (as long as you're playing in the right difficulty) it's gonna keep you on the edge of your seat. The other big change is Dante himself: his whole back story has been changed, and now he's the son of a demon and an angel instead of demon and human which sorta removes a earthly aspect of Dante and instead makes him a bit more of a godly-like creature from the start. We'll be honest here, we didn't really like this as we felt it took what little depth the character had away, but if you're a fan of controlling god-like avatars, this is exactly what you were looking for.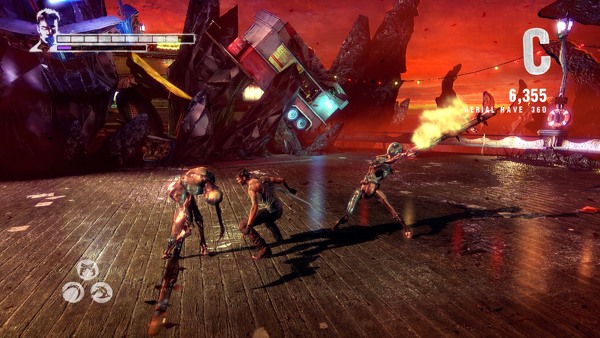 As a button masher, DMC sucks and will punish players for just pressing all buttons trying to pull of combos, but that's actually a good thing because it tries to stay as far away from that as possible, and has a system in which it manages to do so. The game starts feeling more like the DMC we know and love when we up the difficulty and the game really comes at you. If you want to efficiently upgrade your arsenal, you'll have to master the timing of the styles, and get good grades throughout the battles, and even though there's not a whole variety of enemies, at least the settings keep changing, so there's always something new.
All in all, DMC is quite different from the franchise we knew, and this might piss off some fans of the classic games, but if all you're looking for is a solid hack-n-slash game with an over-the-top element, then this is the game for you. Enjoy it!
There are some other stories you might want to read here at PS3maven. We recommend Prepare For LEGO Marvel Super Heroes This Autumn 2013 and PS4 Rumors: Sony Fills Patent To Restrict Used Games.