Batman Arkham Asylum Poker Set
With Batman Arkham Asylum just being released as a Demo, and the complete release close, there is another way to play the game with the Batman Arkham Asylum Poker Set.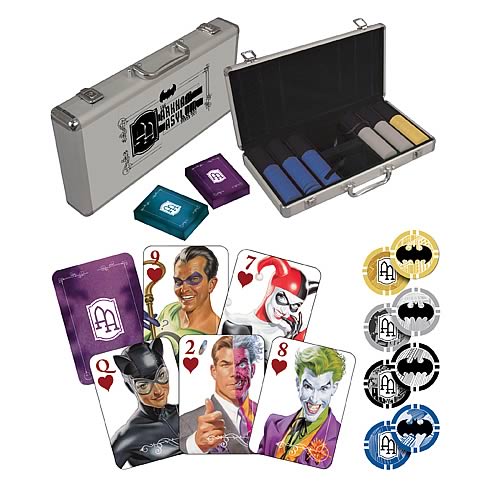 This Batman Poker Set is amazingly presented in its own metal carrying case that can be locked to keep other Geeks from touching your Batman collectibles. In addition, there are two colorful deck of cards provided with different character images and full detail to appreciate the art.
This kind of Arkham Asylum game may not be the solution for everyone who is waiting for the video game, but die hard fans will surely love the colored chips that have the Batman emblem and even a certificate of autheticity.
So this is an additional solution besides watching the Batman Arkham Asylum footage that could keep you occupied until the game is released and also for long after. The entire Poker set runs for $200 and is a wonderful collectible for Gamers who lover Texas Hold 'Em.