Assassin's Creed IV Gets Big 2.3GB Patch On PS4
Ubisoft drops a pretty sizable patch for their pirate-themed entry in the Assassin's Creed series that include some greatly welcomed bug fixes.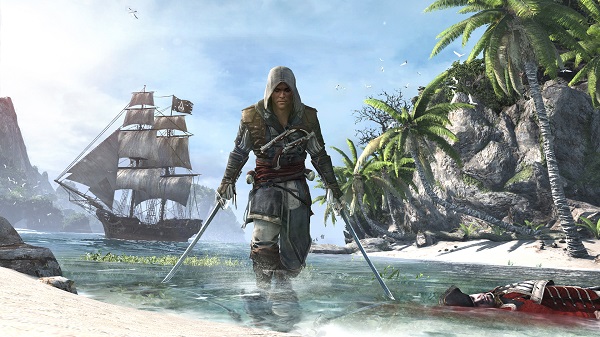 Aye, patches for video games be a harsh mistress. Especially when they're hefty downloads, much like the 2.3GB patch for the PlayStation 4 version of Assassin's Creed IV: Black Flag that just went live this week.
Geeze, I hate to think how people with metered internet must feel with such a cap-wasting download, but on the brightside this patch does deliver on a bunch of much needed improvements. All single-player focused mind you, like getting rid of a long-plaguing bug that would prevent AC4 players from logging into their uPlay account if their PlayStation Network friends list exceeded 100 users.
Underneath is the full list of fixes this recent patch brings, waiting for PlayStation 4 users to be installed once they start up the game. Thankfully, if you keep your PS4 in standby mode – as you certainly should – the patch should download automatically in the background and later worked into the game itself, so the wait time might hopefully be peanuts until you're off again sailing the seven seas, matey!
Assassin's Creed IV 1.04 PS4 patch notes:
Fixed rare crashes and freezes
Change fight balance to increase double attacks
Fixed abstergo challenges count to show 100 percent when completed
Add tutorial video streaming support
Add support for Resources Pack consumable
Fixed news display not always showing correct news
Fixed loyalty rewards skins not always being awarded
Fixed connection with over 100 friends
Be social! Follow Ps3 Maven on Facebook and Twitter, and read more related stories at https://www.facebook.com/PS3Maven and https://twitter.com/ps3maven.