LittleBigPlanet 3 Releasing November 18 – Pre-orders Grant DLC Costumes & Plushies
Sackboy and his new friends are invading the PlayStation 4 and PlayStation 3 on November 18 with plenty of DLC bonus content to boot.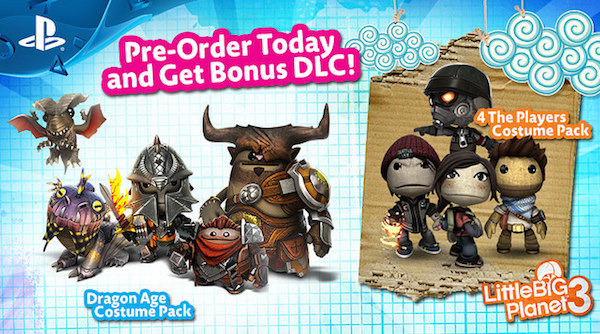 Make a special note on calendars for November 18; that's when LittleBigPlanet 3 launches on the both PlayStation 4 and PlayStation 3, as announced by Sony Computer Entertainment on Tuesday through their PlayStation Blog.
The 2D puzzle-platformer is back for this holiday season, however with developer Sumo Digital at the producing helm, while series originator Media Molecule is hard at work on an brand new title for the PS4. LittleBigPlanet 3 will continue to deliver the sandbox, create your own levels fun that all previous have brought, but will also add some clever additions like unique traits and abilities for Sackboy and his new yarn-built buddies.
On the community side of things, LBP3 will let users romp through any user-generated levels made in LittleBigPlanet and LittleBigPlanet 2, and with the PlayStation 4 version of the game, rendering those levels with improved graphics and textures.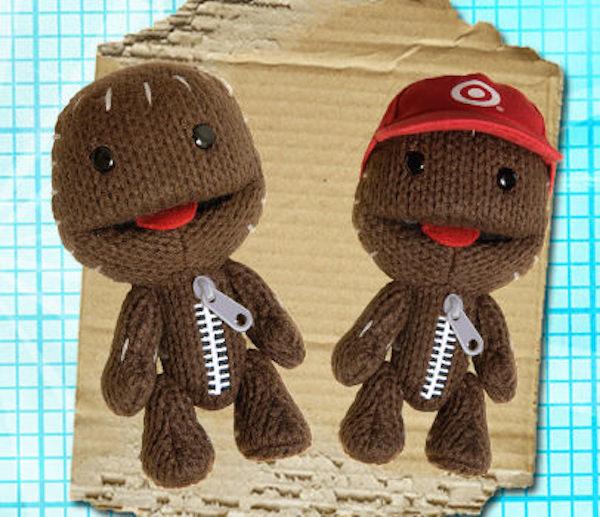 Along with their release announcement, Sony also talked up the many pre-order bonuses that come with the reserving of LBP3. First and foremost, the gifting of an adorable Sackboy plush that comes by pre-ordering the game at select retailers and while quantities last. The Target pre-order Sackboy plush, amusingly enough, comes a tiny red Target cap.
There are also bonus pre-order goods in the form of in-game costumes. As is the case with the Day 1 Edition of LBP3 (top image) – which is what all pre-ordered copies of the game are being called, regardless of retailer origin – where customers will receive a pack of costumes inspired by Electronic Art's upcoming role-playing game, Dragon Age Inquisition.
Even better for Day 1 Edition buyers, the version includes the PlayStation 4 The Players Pack featuring a sweep of Sackboy costumes based on PlayStation fan-favorites like Uncharted's Nathan Drake, Infamous: Second Son's Delsin Rowe, The Last of Us's Elle, and a Helghast soldier from the Killzone franchise.
Now here comes the part where we talk about retailer exclusive pre-order costumes. Here's the simple breakdown:
Pre-order at GameStop for the bonus Mythical Creatures Costume Pack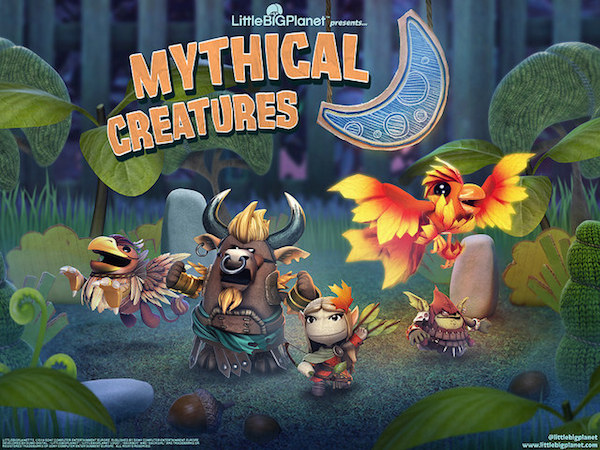 Pre-order at Best Buy for the bonus Hidden Creatures Costume Pack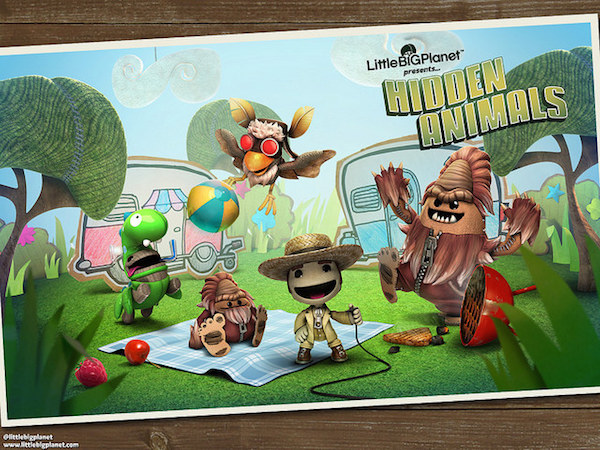 Pre-order at Amazon.com for the bonus PlayStation Favorites Costume Pack (I love this pack!)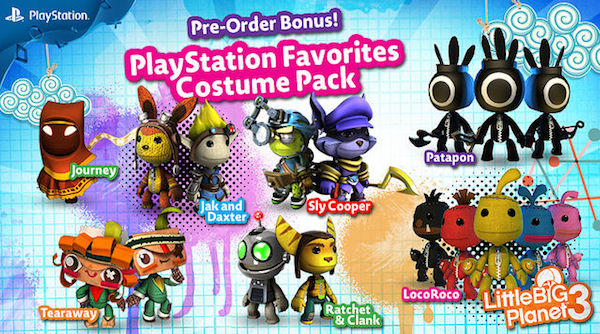 Lastly, and to be done with all this pre-order nonsense once and for all, for digital purchasers of LittleBigPlanet 3, customers will receive the LittleBigPlanet 3 T-Shirt Pack. It's basically a cute t-shirt that your Sackboy can wear in game – in all the games, actually, be it LittleBigPlanet, LBP2, LBP Vita, and LBP 3.
LittleBigPlanet launches November 18 for the PlayStation 4 and PlayStation 3, with the pre-order offers listed today for North America only.
Be social! Follow Ps3 Maven on Facebook and Twitter, and read more related stories at https://www.facebook.com/PS3Maven and https://twitter.com/ps3maven.