Blizzard invades the living room again with Diablo 3 for PS3
Get ready to slay some demons from the comfort of home, and with up to four players at the same time. Diablo 3 is coming to the living room this year.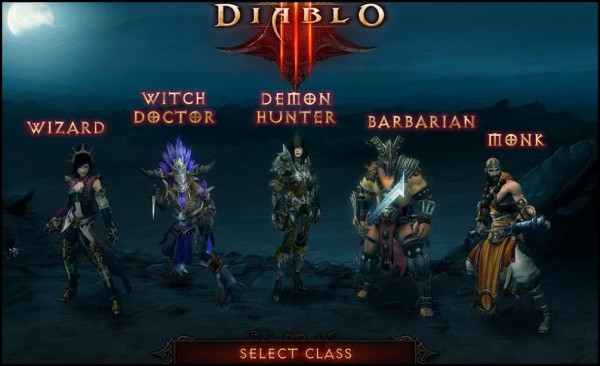 While the release of the successful dungeon-crawling RPG isn't anything new for PC users (who recently celebrated the first year anniversary of the game), PS3 users have only gotten a small announcement in February warning them that they'll be hacking and slashing evil demons into oblivion this year, and nothing else. While the game has seen its share of buggy patches, and a rough PC launch, the timely release for the PS3 is one of the most opportune (but controversial) decisions on Blizzard's track record as of late.
Having said that, I've logged a solid hundred-some hours into the PC portion of the game, moreso recently in its infancy, and this coming release is incredibly good news for the franchise, and players at home as well. With no built-in LAN support, and the requirement of multiple PCs to game with your friends, Diablo 3's PC release made a point to get its users to go through Battle.net. While it's stability is almost always guaranteed, this made playing the game with your friends at home a little more complicated if you didn't have the space or time to haul around a laptop, mouse and some cabling. All of that has been fixed with the native 4 player support coming from the PS3 release of the game. What this also means is an increased amount of talk about the game, which could essentially revitalize the franchise and allow users to give the game the second chance it deserves. Players can expect to have their fill of demon slaying and loot hoarding sometime this fall, or early winter.
Source : Blizzard
Check out more awesome stuff from PS3Maven: Is Assassin's Creed in a Sequel Crisis? and New Batman: Arkham Titles Heading To PS Vita and PS3