Posts Tagged ps3 modification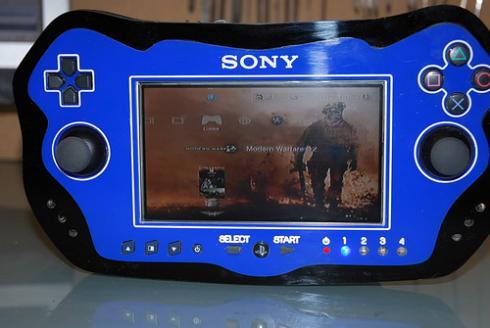 PS3 sure is one of the most coveted consoles of our times, and there is a very good reason for that. Most people prefer the PS3 or PS3 Slim to …
This brutal PS3 Mod is entitled Homicide and rightly so, for it has blood stains all over its clean white cover and simply looks like it was a witness to some awfully ruthless crime. It is a wonderful addition to all the different PS3 Mods we have seen before and …
We all have been waiting for the Street Fighter IV to finally be released for the PS3 on February 17th in North America and Europe. While we wait for that, an artist has modded a PS3 controller and dedicated it to this awesome game-to-be-released.
These two great PS3 Mods definitely show Playstation 3 fans creativity and total love for this gaming console. Both are made with bright LED in two separate colors that could definitely make for a Star Wars balance of power…Light Blue and Red.
This PS3 Mod is creative but also kind of blasphemous for using an actual Xbox 360 inside.
Why would someone want to even put an Xbox 360 gaming console inside of a beautiful and powerful PS3 Cover? What did the modder have against the PS3 console?
Gran Turismo Racing Setup! Another great creation for the PS3 Mods List.
We all know how great the Gran Turismo Racing game is for the previous Playstation and also the current PS3. While it has always delivered well even with the controllers provided, wouldn't it be so much better in a …
This great GBlaster Playstation 3 Mod is fully defined and provides for easy rapid fire.
You do not see too many Playstation 3 Mods, so this Controller one is both a great find plus more than worthy for a mention. I mean, who wouldn't want an easy to use rapid fire …
The Sony PS3 game console is probably the best designed Video game product ever. Along with the Sony Playstation 3 fans imagination and creativity, it is also the best looking …