The Sony Playstation Network has influenced our lives so much that there isn't a single day that passes without we talking, thinking or using either the PS3 or the PSP.
Chile is no stranger to the PlayStation 3 and is one of the largest markets for video game related products. With that being the case, the Chilean market doesn't need to be introduced to PS3 or PlayStation in any way, as they would immediately recognize the products.
How many times have you sat at work and wished you could be at home playing at your Playstation 3 instead? I'm sure it happens quite often, and while it might not always be possible to do that, bearduck might have the perfect cure for your obsession with these PS3 …
The love and respect for our beloved PS3, has taken a beating with the already mentioned and reviewed Microwave PS3 Mod Video. The gory video shows a shiny PS3 being microwaved and burned to smithereens while the controller melts in the blazing fire.
Sky Blue Bunny at Etsy's has created some cool and stylish Polymer Clay Black Controller Necklace. The necklace has a mini sized Dual Shock PS3 controller pendant and it looks surprisingly chic.
If you were looking for an artful cover for your beloved PS3, you should be heading to the Novelty Gallery at Etsy's, where you will find beautiful vinyl decal in various colors like orange, light green, pink and light blue with beautiful floral prints.
Street Fighter fans and papercraft lovers can unite in this great Ken fighter papercraft stand up model which is both colorful and impressive.
Ken from Street Fighter is posing for the camera in a great paper model that presents him doing one of infamous fighting moves. It may be a little …
This great Final Fantasy VII limited edition PS3 console will make a lot of classic gamers happy. It is not too bright and wild as other consoles or PS3 mods we have seen before, but it does the trick.
Both Playstation 3 fans and Final Fantasy fans would love this new …
We know there are many die hard Metal Gear Solid 4 fans out there for the PS3, and one in partuclar showed the love by creating a Lego Gun replica of the MGS4 gun.
There have been different fan tributes to this particular Playstation 3 game like the Metal Gear Solid …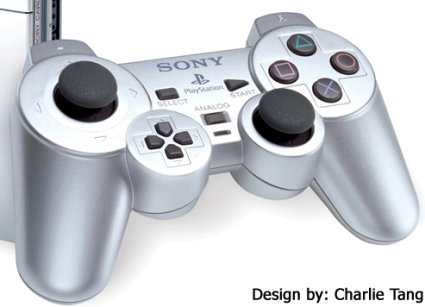 These Playstation 3 Designs may have at one time had some kind of hopeful future but ended up as simple cool and crazy PS3 Concepts and nothing more than a …